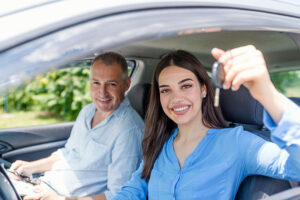 The EXCELerate Scheme has recently been modified to EXCELerate Plus and is now open to every fully qualified DVSA (Car) Driving Instructor.
Instructors will be paid a set fee to deliver a two-hour single session to a laid down session plan. The session must be approved by the Road Safety Team at Durham County Council prior to training being delivered. Drivers will be expected to complete a very short, online evaluation after receiving training.
Training places will be strictly limited for the scheme so it will be on a first come-first served basis.
Instructors must register their interest and be enrolled prior to requesting a training space for one of their pupils.
Interested instructors will be sent a link to complete an online registration form. The road Safety team will acknowledge your registration by sending you a welcome pack by email. This will include the session plan to be delivered, details of the payment structure, and reporting procedures. It will also include another link to an online form to request permission to train an individual as part of the scheme.
Questions may be directed to the Driver Training Services Officer in the Road Safety Section at Durham County Council on:
03000 268 172
road.safety@durham.gov.uk